Written by Charlene Plows, Head of Client Services at Romax Marketing.
Maybe it's because I am a Londoner……
So what do I love about London?? The arts and culture in London for a start, not to mention the multi-billion-pound retail industry.
It is just so accessible, I can simply jump on a tube and within ten minutes be in the hassle and bustle of Central London!
London is one of the most popular tourist destinations in the whole world, attracting around 30 million visitors from other countries each and every year. People travel here from every corner of the globe to admire London's many impressive monuments and explore the richly vibrant culture of the city. In addition, a total of roughly 26 million overnight visits are made to London each year, and these overnight visits are mostly made by people living in other parts of the United Kingdom.
Whether you're purchasing a beautifully crafted dinner set from Emma Bridgewater, visiting an exhibition in one of many museums, possibly taking a tour of the Theatre and Performance exhibit at the V&A or watching Yang Lipings, Contemporary Dance 'Under Siege' at Sadler's Wells theatre. The choices are vast. You could even find myself face-to-face with the majestic Asiatic lion at the spectacular new lion enclosure 'Land of Lions' at ZSL!
Land of the Lions Marketing for ZSL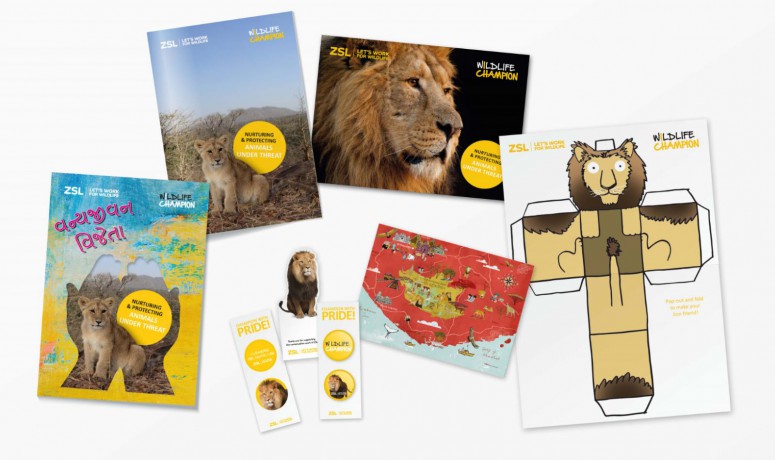 London Zoo
Revenues generated by tourism in London comprise approximately 10 percent of the city's gross value added income, and it is projected that tourists in London spend approximately £15 million per year. This figure includes all aspects of the tourism industry, such as accommodation, transportation, eating out and attraction entrance fees.
Arts and Culture Marketing for London
The collection of data to understand your 'audience', if managed properly, using value added marketing to reach those individuals, will pay dividends.  Simple but effective personalised communication using variable messaging combined with carefully thought out incentives to promote membership or events will demonstrate a connection that engages them.
Membership Communications
Regular communications to your customers or members will help them feel that you value them. Add value to their membership and make them feel that their ticket or subscriptions charges are worth every penny in this hard-fought market. Ensure they receive details of all upcoming events ahead of the general public, not forgetting all the other additional perks!
It doesn't need to cost a fortune to stay in contact with past bookers and attendees – with correct and effective marketing, these people could be your new members paying annual subscriptions. The perfect help in boosting your sales and bringing greater recognition to your brand.
Romax Marketing & Distribution, a Greenwich-London based company, provides a wide range of services in Direct Marketing for B2B and B2C, Direct Mail, Data Management, Printing, Discount Postage and Membership Communication Services and Consultancy. Contact us: hello@romax.co.uk +44 (0) 20 8293 8550
Contact Us
---
«
Direct Mail Services Update
Change your Direct Marketing
»