Swab Packs same day despatch
Through Nimble and flexible working within agreed service levels, Romax processes stage one of the donor registration process on a daily basis. Potential donors register with DKMS and Romax then receives the data, prints and despatches a bar-coded personalised swab pack and despatches on a same day basis. Our close working relationship ensures that when potential high-profile cases occur that leads to immediate escalations in enquiries, our advanced preparation and scalable service always meets the challenge.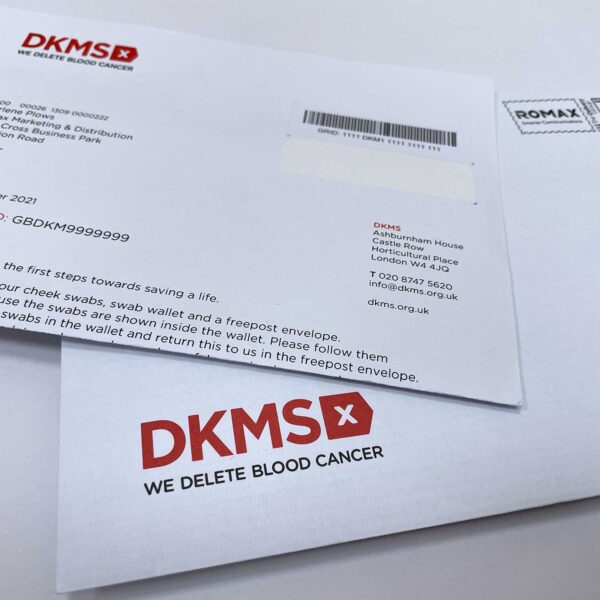 Swab Pack Returns and Communication Updates
As part of our fully integrated service, Romax receives in a safe and secure environment potential donor's completed kits for onward DNA processing. All through the process DKMS have kept the potential donor informed of progress through data managed email and SMS communications.
Final Welcome and Ongoing Communications
Once the DNA sequencing has been completed, the potential donor becomes registered and Romax send out virtual welcome packs and membership cards advising them. Ongoing donor communications are also managed by Romax, through our multi-channel platforms.
"We cannot praise Romax enough for their proactive, efficient and accurate service. Their ability to solve issues that other suppliers were unable or unwilling to do, place them in the premiere league."